Control Panel Demo
Try a live real time demonstration of our web hosting and email control panel. Included for every client as part of your domain administration panel.
Premier Services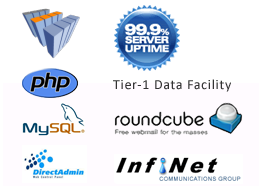 Need Help
If you are new to web hosting or email setup you may have questions. Contact one of our knowledgable staff for assistance.
Call us Toll free at 877-901-2123, or use our contact page for personal assistance.